The New Haven Football Officials Ring of Honor was established in 2019 to honor past and present members of the New Haven board for their dedication to officiating football, but more importantly their dedication to the N.H.F.O.A.
The Ring of Honor was also established so that current and future members of the board will know the rich history of the N.H.F.O.A. and the men who made the board what it is today.
These following 11 men were outstanding Officials on the field and dedicated their time off the field to the Board:
Albie Booth
Vincent J. Reilly
Henry Roche
Fred Ghirardini
Vin Morrissey
Steve Narracci
Dave Holdwright
Ned Conlan
Nick Norcott
Dan Martin
Larry Griffin
Criteria
The N.H.F.O.A. Ring of Honor is a very special award. To receive this honor each nominee must meet the following criteria to be considered for this prestigious award.
1) The individual was an active member of the N.H.F.O.A. for a minimum of 25 years. This requirement does not have to be 25 years as a working official.
2) The individual was a well-regarded football official by his peers, coaches and school administrators.
3) The individual also served in other capacities on the Board for the betterment of the entire association.
4) The individual is no longer an active working field official. An individual who is retired from officiating, but is still active with the Board in another capacity will be considered, but this person would have to be off the field for a minimum of 5 years.
To be considered for this prestigious honor the person under consideration will have to set the standard in all of the above criteria.
(Additional content and bios to be added later)
---
Albie Booth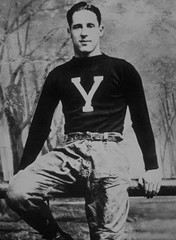 Albie Booth was an American Football player. He was a star at Yale University from 1929 to 1931, and was elected to the College Football Hall of Fame in 1966
Both, at only 5 feet 6 inches tall and 144 pounds, was knows as "Little Boy Blue" and the "Mighty Atom" and sportswriters compared him to the fictional Yale sports hero Frank Merriwell. A New Haven, Connecticut native, he attended Hillhouse High School (as well as Milford Academy) before coming to Yale, where he was a hometown favorite. In the single wing offense of Yale coach Mal Stevens, Booth played the tailback position and was also the team's kicker.
Booth became famous in 1929, his sophomore year, after a spectacular performance against Army. Booth, not yet a regular starter, entered the game with Yale losing 13-0, and proceeded to rush for 233 yards and score all of Yale's points (2 rushing touchdowns, a 65-yard punt return touchdown, and 3 extra-point kicks), leading Yale to a 21-13 upset win. Newsreels reported the game with the caption, "Booth 21, Army 13."
Against Army the following year, while playing defense early in the game, Booth intercepted an Army pass, but was then swarmed by Army tacklers and injured so severely he had to be carried off ton a stretcher, and the team played to a tie. (Yale architecture professor Vincent Scully, a devoted football an since his childhood, had claimed that Army intentionally threw the interception to Booth so tha the Army players could then injure him and put him out of the game.) Hampered by injuries during jis junior year, Booth returned to form as a senior. He scored 3 touchdowns against Dartmouth in a 33-33 tie (the highest scoring tie in college football history at that time). His last game was against Harvard, with both teams entering "The Game" undefeated for the first time since 1913. Neither team scored until Booth kicked a late-game drop kick field goal to win 3-0, finally prevailing in his third attempt to beat Harvard's varsity team and its star quarterback Barry Wood. Exhausted from the season, Booth was in a hospital with pleurisy while his teammates routed Princeton 51-14 in the final game, inspired by a telegram from Booth that was delivered to the Yale bench shortly before halftime.
Booth was also a basketball and baseball star at Yale. After recovering from pleurisy, in the spring of 1932, he hit a two-out grand slam home run to beat the Harvard baseball team 4-3.
In 1932, Booth married Marion Noble, his childhood sweetheart. After college Booth coached football, played semi-professional baseball and basketball, worded as a football referee, and worded for an ice-cream manufacturer in New Haven. He died of a heart attack in 1959 at the age of 51.
---
Vincent J Reilly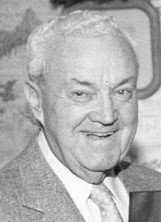 Known as "The Commissioner," Vincent J. Reilly is considered the godfather of modern football officiating in the State of Connecticut. So influential has he been in the development of the CFOA and officiating in general, the State Board named its Distinguished Service Award in his honor. Every year, the six member boards of the CFOA choose a member or alumnus that has done much to contribute to the association and officiating with the Vincent J. Reilly Award. The New Haven Football Officials Association, the group that Reilly oversaw for more than 40 years, first as the prep school assigning commissioner then as the general assignment commission, changed its name in his honor. From the 1940s through 2002, Reilly was a member of the group, seeing officiating go from only the referee having a whistle, and horns used to signal fouls, to five-man officiating crews with complex rules and mechanics. Through it all, Reilly could be a taskmaster and pater familias, making sure the officials he put out on the field were ready to go. He was a founder of the state board, and served as a delegate from New Haven through 2002, when he stepped down from all duties. He helped guide the state board and shepherd it through some difficult times, but always with the intent of gaining respect for the member associations and the officials they represented. He was a strong advocate of the state clinic concept and worked tirelessly to get five officials on the field when that became an issue in the 1990s. Though he retired from field work well before the state playoffs were established, he was considered a top-notch referee on the prep and high school levels and was a member of the Eastern Association of Intercollegiate Football Officials and a founding member of the Connecticut Chapter. For more than 30 years he worked collegiate hockey and counted two national championship games as his accomplishments. He was the ECAC hockey assigner for more than 20 years, and was honored by that group for his service. Among the awards he received was the Officials' Award from the Gene Casey-New Haven Football Foundation and Hall of Fame, New Haven Gridiron Club Officials Award, several public service awards and coaching honors. Prior to his officiating career, he coached several Industrial League and sandlot teams in football, basketball and baseball.
---
Henry Roche
If there was one man who defined the approach an aspiring official should take toward learning his trade, and also defined the many attributes that make a good official, no matter what the sport, it was Henry Roche. Originally from New Haven, he and his wife moved to Orange, with Roche becoming involved in many youth activities: helping organize Little League Baseball (there is a field named in his honor at the Lambert Road complex), helped organize youth basketball, and many other activities. He never had any children of his own, but spent much of his time making children in Orange learn the lessons only team athletics can offer.
An official in baseball, basketball and football, Roche quickly became one of the top officials in the East, working top high school and collegiate games in all three sports.
In baseball, he was selected to work the Pan-American games, touted as one of the best ball-strike men in the East. He was seen working many Division I contests during his career.
As a football official, Roche quickly moved up the ranks of the Eastern Association of Intercollegiate Football Officials as a Referee. In the days when four-man crews were the trend, Roche could be found working top-flight games at Yale, Harvard, Boston College, Penn State and other venues.
One of his best stories was working a BC-UCLA game when the five-man crews first came into vogue. It was a split crew with officials from the Pac-10. The Back Judge on the game was a young official named James Tunney. Tunney was destined to become the face of NFL officials for decades. Roche said Tunney had a controversial wide-right call in the game.
While he was a big-time official in college, Roche never forgot where he came from. As a member of the Connecticut Football Officials Association, which morphed into the New Haven Football Officials Association, Roche trained officials, administered testing, handled programs for meetings, served as a resource.
When he got out of the big-time, Roche took various posts with the NHFOA, including running the chairs and becoming president. He worked games well into his 80s, particularly in the old Yale Intramural League that played at the now-torn down Yale Armory on Central Avenue.
In his last years with the organization, Roche served as the treasurer, handling the finances and making sure members were up-to-date on all dues and assessments.
Roche was part of the group of Vincent Reilly, Albie Booth, Jim Coogan, Pickles Richards, Fay Vincent, Sr. who built the organization, and gave it much of the lore and tradition it has. An award named after Roche is given to a young official who best exemplifies the attributes "Henny" tried to instill in all NHFOA members.
Henry Roche was a foundation stone of NHFOA, and is still remembered as the type of official every member would like to become.
---
Fred Ghirardini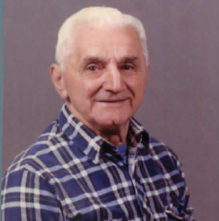 If Vin Reilly was the heart of the New Haven Football Officials Association, Fred T. Ghirardini was its soul. For 45 years, the diminutive Ghirardini traversed high school and college fields, then moved to the press box, but always stayed focused on making officials better. A great communicator, Ghirardini worked with hundreds of new and veteran officials and led by example. He philosophy of "letting the game call itself" was one he preached tirelessly. A former president, Ghirardini served several terms as a director with the New Haven group. A member of the Eastern Association of Collegiate Football Officials, Fred worked many games all over the northeast, including Holy Cross, Army, Yale and Harvard as a back judge and field judge (now called line judge). He was a founding member of the EAIFO's Connecticut Chapter. A top-ranked baseball umpire, Ghirardini worked many Division I and II games as well as thousands of high school games through a long career. Fred taught the art of officiating rather than mechanics, and nurtured many young officials who went on to establish themselves as solid arbiters on the high school and college levels. Coaches always new with Ghirardini they would get a well worked game and a fair shake. He worked seven championship games for the CIAC before he retired to the press box. He was a delegate to the state board for several terms over his career. A scholarship is named in his honor, given by the Vincent J. Reilly-NHFOA. Among his awards was the Gene Casey-New Haven Football Foundation and Hall of fame, and NHFOA Alumni Award.
---
Vin Morrissey
From the day Vincent P. Morrissey donned the stripes in 1966 as a new member of the Vincent J. Reilly-New Haven Football Officials Association everyone knew he was going to be a top-ranked member. With an on-field career that spanned 30 years, Morrissey logged thousands of miles to high school and college games all over Connecticut and the Northeast and beyond. As a line judge and sometimes referee, Morrissey gave every game 100 percent, and expected the same from his crewmates. So good was he at his craft that he joined the Eastern Association of Intercollegiate Football Officials in 1971 and was in Division I in five years. He was president of the Metro Chapter of the EAIFO in 1983, and was a founding member of the Connecticut Chapter in 1984. As a high school official he got many top games, and traditional rivalries, including Thanksgiving Day games such as Derby-Shelton, Notre Dame-Hamden and Jonathan Law-Foran. He served as president of the NHFOA in 1985. As a collegiate official he worked 227 regular season and playoff contests including Yale-Harvard, BC-Holy Cross, Lehigh-Lafayette and others. He worked seven Division I-AA playoff games, and officiated the longest (to that point) game in NCAA history in September 1982 between Maine and Rhode Island that went into six overtime periods. He officiated the first collegiate game played off American soil between Boston University and the University of Richmond in the Crystal Palace, London.
---
Stephen Narracci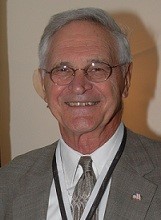 An active official for 42 years, Steve Narracci gained a reputation as a cool head under the pressure of a big game. Beginning in 1959 with the Vincent J. Reilly-New Haven Football Officials Association, Narracci moved up the ranks and became a top-notch linesman and then referee with the group. During his career he worked six CIAC championship contests before hanging them up in 2001. He served as vice-president of the New Haven group in 1976, and moved to president the next year. He was elected assistant commissioner in 1995, a position he held until the retirement of Vincent Reilly, when he became commissioner, a position he holds today. A former teacher, coach and athletic director at East Haven High School, Narracci was the chairman of the liaison committee between officials and coaches. As commissioner he has worked to train young officials and maintain high standards in all the levels the association services. He was a delegate from New Haven to the state board. Among his awards is the Gene Casey-New Haven Football Foundation and Hall of Fame Officials Award, the Dave Holdwright Profiles in Courage Officials Award from the New Haven Gridiron Club, and the Vincent J. Reilly Distinguished Service Award from the CFOA.
---
David Holdwright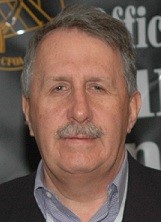 Among the finest officials to come out of Connecticut, both as a great arbiter and individual, is David Holdwright. A longtime member of the Vincent J. Reilly- New Haven Football Officials Association (since 1966), Holdwright quickly established himself as a top-notch wing official. He was invited to join the Eastern Association of Intercollegiate Football Officials in 1982, and quickly rose up the ranks, making Division I in 1992 where he remained through the rest of his career. David has worked many big games in the Ivy and Patriot leagues, as well as several key contests on the high school circuit. He was tapped to work several CIAC playoff and championship contests, always at his familiar linesman position. On the state level Dave is a past president of the CFOA and had been a longtime secretary-treasurer of the NHFOA, was instrumental in the instruction of new officials, and a member of that group's board of directors. For almost 30 years he worked for the New York Giants as a liaison at the press level of Giants Stadium, and is still found there several Sundays a season. Several years ago, Holdwright's career was cut short as a rare condition blinded him during back surgery. Despite the setback, he continues to be active in all the above-mentioned capacities, and still is found at high school and college meetings, offering his sage advice. His impact on officiating can be shown by a golf tournament held in his honor where officials all over the East Coast attended. He is a winner of the Gene Casey-New Haven Football Foundation and Hall of Fame Officials Award, and a winner of the New Haven Gridiron Club's Officials Award. The Gridiron Club has since renamed that award the David Holdwright Profiles in Courage Award.
---
Ned Conlan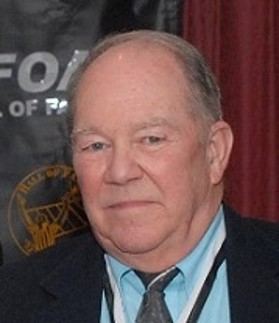 If there is a word that aptly explains Edward "Ned" Conlan's approach to officiating it would be "workmanlike." For more than 30 years, Ned plied his trade up and down the sidelines of collegiate and high school football fields with the precision and grace of a craftsman. A Head Linesman for most of his career, he earned a reputation as a steadying influence on any crew he worked, having the combination of experience, rules knowledge, and people skills that made him one of the top officials – and one of the most respected. Starting out with the Western Connecticut Football Officials Association in 1968, he worked his way up the ranks becoming a varsity official in that organization, and its president (1977). He moved to the New Haven Football Officials Association in 1978 and quickly fit in as one of its best members, working many top-flight contests. That same year he was admitted into membership in the Metro (New York) Chapter of the Eastern Association of Intercollegiate Football Officials. Once there began working up the ranks of the collegiate game, finally becoming a Division I officials. During that time he became a charter member of the Connecticut Chapter of the EAIFO in 1983, and its president in 1992. After the stint as president, he became the chapter's secretary, a post he held for five years. But it was on the field Ned was doing his best work. In 1989 he worked the Yale-Harvard game, and has four ECAC playoff assignments to his credit as well as two Division I-AA playoff games. Ned ended his on-field career in 2000, and was asked to become part of the ECAC's staff of observers and now works with the Colonial-Ivy-Patriot staff. His observing has been utilized by the NHFOA.
Ned was instrumental in the development of younger officials on the N.H.F.O.A. board.
---
Nick Norcott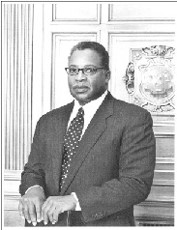 For 35 years, Flemming "Nick" Norcott, Jr. patrolled the high school and collegiate football fields as a member of the New Haven Football Officials Association and a member of the Eastern College Athletic Conference officiating staff. A graduate of the Taft School, he received his B.A. from Columbia University, Class of 1965. Upon his graduation from Columbia Law, Justice Norcott worked as a Peace Corps volunteer in Nairobi, Kenya, where he was a lecturer in the faculty of law at the University of East Africa. Norcott joined the NHFOA in 1975 and worked his way up the ranks. With the ECAC he worked as a deep official and became one of the top-ranked at that spot, working many Ivy League, Patriot League and other Division I contests, including four playoff assignments. A lawyer, he received his JCD from Columbia in 1969 and also did a stint on New Haven radio station WELI doing one-minute spots on the law. He was raised to the post of Superior Court judge in 1979 and worked there until his appointment to the Connecticut Appellate Court eight years later. He was appointed to the Connecticut State Supreme Court in 1992 and remained there until his retirement in 2013. Among the awards he has received include the Gene Casey Chapter National Football Foundation and Hall of Fame Distinguished American Award, NAACP Dr. M.L. King Leadership Award, U.S. Peace Corp F.H. Williams Award, and the Crimson and Blue Award from Taft, among several others. About his career, Norcott relishes the games and acquaintances he has made over the years. "During the 60s, 70s, 80s, and into the 90s, African-American officials were few – as were playoff assignments and significant committee assignments. Nonetheless, my experience as a high school and collegiate football official ranks as one of the greatest experiences of my life, I cherish the strong friendships with some great men. The games, assignments, playoffs, committees and awards fail to match the value of these personal associations." Nick is married to Althea V. Norcott and the couple has three children, Daryl, Candace and Tiffany.
---
Dan Martin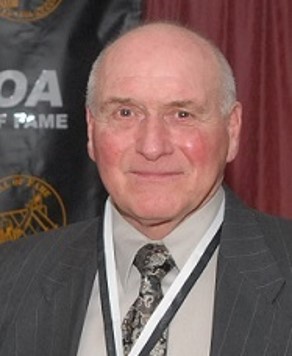 A member of the Vincent Reilly-New Haven Football Officials Association for 39 years, Dan Martin has been an exemplary on-field official and mentor to those who've decided to take up the stripes. Working the first part of his career as a wing official, Martin quickly showed himself to be one of the best, working many top-flight games during his career. He moved to Referee about 10 years ago, and is considered the type of official that coaches, players and fellow officials like to have around. During his tenure, Martin has served for 15 years on the NHFOA executive board and was the president in 2000. He has been a valuable member of the New Candidates Committee, aiding in the training and mentoring of new officials for more than a decade, worked on the group's summer clinic program, and was a six-year member of the Better Officiating Committee. Dan has worked a total of six CIAC playoff and championship games. He became a member of the Eastern Association of Intercollegiate Football Officials in 1981, first with the Metro (NY) Chapter, and was a founding member of the Connecticut Chapter until his retirement from the collegiate ranks in 2006. He worked many top college games at such places at Yale, Harvard, Penn, Delaware and UMass all on the wing. He was assigned to five NCAA tournament games, and one ECAC Bowl. Martin has been cited for many things on and off the field. He is a past recipient of the New Haven Chapter National Football Foundation and Hall of Fame Officials Recognition Award; and received the NFF's Merit Award for work with the New Haven Chapter; inducted into the New Haven Gridiron Club's Hall of Fame; member of the University of Vermont Hall of Fame. Dan and his wife Carrol have one daughter, Marisa.
---
Larry Griffin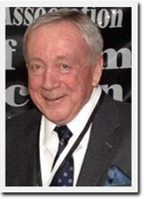 For 40 years Larry Griffin worked on the field as a well respected official both in the high school and college ranks. He joined the Vin Reilly – NHFOA in 1961 and the Eastern Association of Intercollegiate Football Officials in 1973, where he worked until 1995. A keen student of the rules, Larry quickly made a mark as a person who knew the spirit and the letter of the rulebook. Besides high school and college games, he was also assigner for Milford Academy's schedule and St Thomas Moore, as well as several semi-professional teams. His rules knowledge meant he was sent to many campuses to explain the various changes or interpretations each year. After his stint on the collegiate field he became a clock operator for high school and college games and an observer for the ECAC. He worked several  CIAC state championship contests during career as well as the 1984 Nutmeg Bowl and two New Haven/Fairfield County All-Star games. He was program director and ran the chairs for the NHFOA, Becoming its President.